Heat Resisting Stainless Steel Seamless Tubes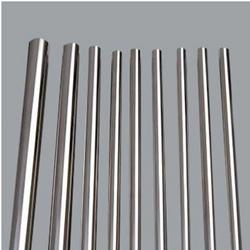 Heat Resisting Stainless Steel Seamless Tubes
These stainless steel have the good heat-resisting performance, is suitable in the steam environment or 550℃ and the above temperature.
Anticorrosion environment: The temperature may reach 800 ℃

Application: Boiler
310S Stainless steel is a combination of good strength and corrosion resistance in temperatures up to 2100oF (1149℃). Due to its relatively high chromium and nickel content it is superior in most environments to 304 or 309 stainless.
309S High corrosion-resistant, chromium nickel grade with carbon limited to .08 to reduce carbon precipitation during welding. Maximum Recommended Service Temperature Continuous 1100℃ /Intermittent 980℃.
304H the carbon content is controlled to a range of 0.04-0.08 to provide improved high temperature strength to parts exposed to temperatures above 800°F (427℃)

321H advantage an excellent resistance to intergranular corrosion following exposure to temperatures in the chromium carbide precipitation range from 800 to 1500°F (427℃ to 816°C).
347H in higher elevated temperature allowable stresses for these stabilized alloys for ASME Boiler and Pressure Vessel Code applications. The 321 and 347 alloys have maximum use temperatures of 1500°F (816°C)
| | |
| --- | --- |
| Grade(UNS): | 310S | 309S | 304H | 321H | 347H |
| Outside Dia: | 0.5-550mm |
| Wall Thickness: | WT0.05-80mm |
| Standards(Norm): | EN 10216-5;DIN 17456;DIN 17458;DIN 17459 |
| | GB/T14975;T14976;T13296;GB5310; |
| | ASTM A213;A269;A312;A511;A789;A790; |
| | JIS G3459;G3463; |
| | GOST 9940;GOST 9941; |